Kevin Fox, Pianist in Santa Barbara, California Serving Southern California and the Central Coast.
(805) 689-3970
---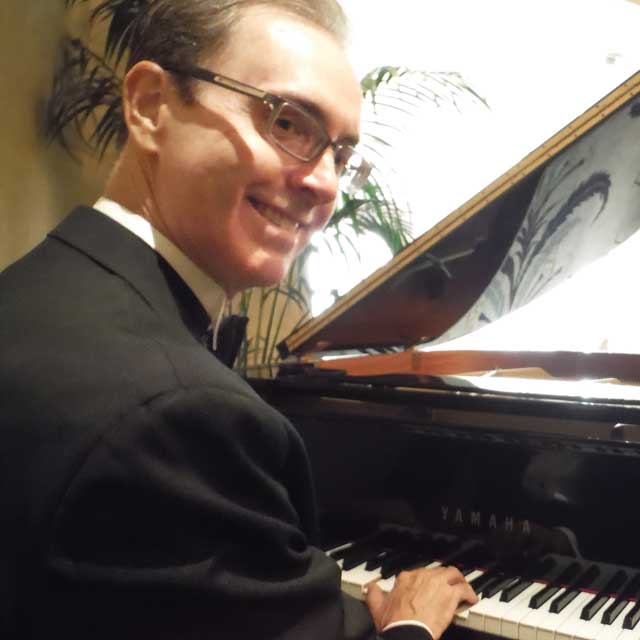 Santa Barbara pianist Kevin Fox provides the finest instrumental piano music for his clients and their guests. Whether it be beautiful, ambient background music or fun and engaging piano entertainment, Kevin's goal is to enhance everyone's enjoyment of a special day. Kevin's music is perfect for all types of gatherings, such as: Art Shows, Charity Galas, Corporate Events, Parties, Rehearsal Dinners and Weddings. Kevin has over 35 years of professional experience and can play nearly anything; if there is a piece of music Kevin does not know, he will be happy to learn it just for you. Kevin has performed in California at such fine event venues as: The Ritz-Carlton Bacara Santa Barbara, The Beverly Hills Hotel, The Montecito Club, Rosewood Miramar Beach, Catalina Island Casino, The Valley Hunt Club of Pasadena and The Santa Ynez Inn. Kevin is a gracious and reliable professional and will be happy to consult with you beforehand to ensure that the music he provides will perfectly compliment the mood and atmosphere of your event. Kevin is also fully insured for liability - as is required by some event venues. When professionalism matters, choose this highly experienced and dedicated musician.
---
Kevin Performed In New York City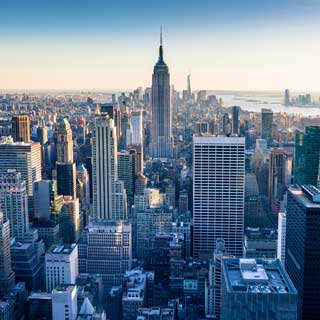 For 20 years Kevin performed at many of New York's most elegant venues including the Carlyle and St. Regis hotels, Tavern on the Green, Sardi's and The '21' Club. For several years, Kevin was the weekend performer at the Ritz-Carlton Central Park's Star Lounge and also led the band for their New Year's Eve celebrations.
Kevin Plays Many Styles Of Music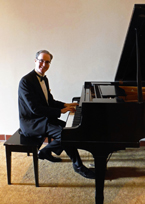 Kevin's versatility will accommodate all your guests' preferences, from the "Great American Songbook", jazz standards and Frank Sinatra classics through the latest contemporary pop hits. Kevin also plays songs from your favorite Broadway musicals, rock classics, latin classics, music for the holidays, classical music and much more!
An Electronic Piano Can Be Provided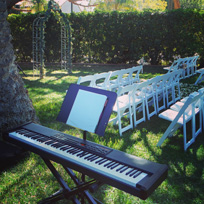 If there is no piano at the location of your event, Kevin can provide an authentic-sounding digital stage piano with amplification. If you prefer an outdoor location where there is no electrical power source, such as a beach or vineyard, Kevin will provide a battery-powered keyboard and amplifier.
Pianist Kevin Fox is based in Santa Barbara, California. He has a wide service area that also includes: Agoura Hills, Beverly Hills, Calabasas, Camarillo, Catalina Island, Los Alamos, Los Angeles, Los Olivos, Malibu, Montecito, Ojai, Pasadena, Pismo Beach, San Fernando Valley, San Luis Obispo, Santa Monica, Santa Ynez, Solvang, Thousand Oaks, Ventura, Westlake Village and Woodland Hills.
"We asked Kevin to play at my son's Rehearsal dinner at the Montecito Country Club--he was wonderful. He played a wide range of songs on the piano, continuing his very enjoyable repertoire while we mingled during cocktails, ate dinner and enjoyed the evening, and seamlessly adapted to the series of toasts, never missing a beat. He even let my six year old grandson stand by the piano and watch him play! We were very pleased with the ease of making arrangements with Kevin, his professional skills and the exceptional musical performance he graced us with. It was a fabulous evening, and Kevin Fox was a key factor in the success of the event."
- Donna
"When you hire a pianist you of course expect expert playing. What you are not always guaranteed is professionalism in the business dealings. Not only did Kevin exceed all of our expectations in playing lovely music for our holiday parties he was a highly professional individual. Responding to emails promptly, recommended an excellent piano rental co. and tuner, excellent communications and of course he showed up on time and played all of our requests. I could not give Kevin a higher recommendation. We are from New York City and wanted to replicate our experiences in piano bars. Kevin transported us and we were home sick. You will be as delighted as we were."
- Anne
"Kevin was fantastic. He played light music during our wedding reception dinner at the Four Seasons Biltmore. His music was delightful and Kevin was professional and extremely pleasant to have with us on our special day. I highly recommend him!"
- Caela